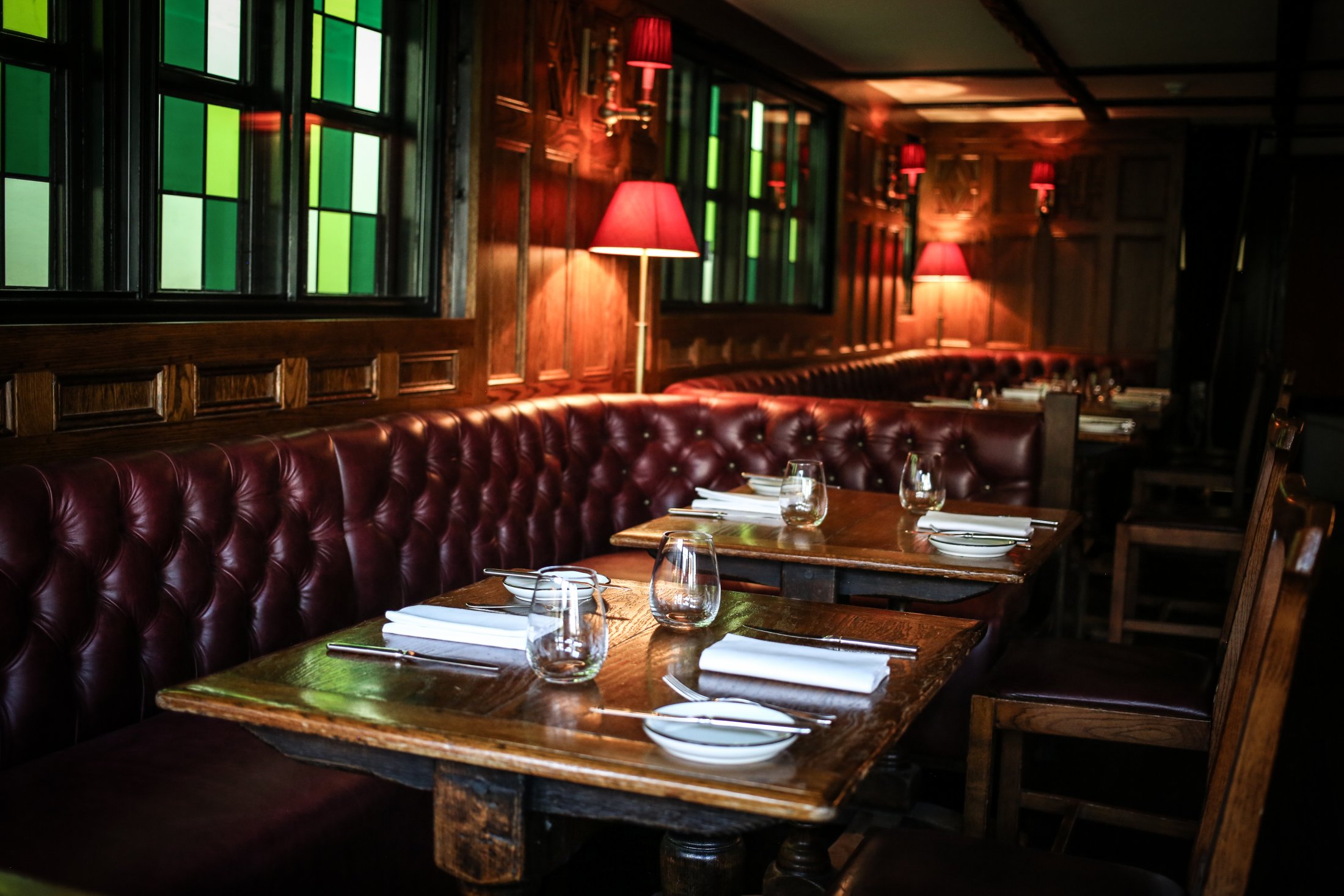 Places to eat in Windsor and Berkshire
Glorious Gastronomy in Beautiful Berkshire
Windsor is a fabulous place to enjoy some free time. Surrounded by Michelin-star restaurants, fascinating history, the lure of the Thames, the sport of kings and (of course) a castle, Windsor is the place to be (and eat). Check out our list of restaurants in Windsor and the surrounding areas below:
Michelin Star restaurants near Windsor
Windsor and the surrounding area abounds in restaurants of all types. From the charmingly hip Coworth Park Hotel in Ascot to deliciously authentic, modern Indian cuisine at the Compleat Angler in nearby Marlow – both run by Michelin-starred chefs.
You can enjoy the very best of traditional Indian cuisine in a contemporary riverside setting at the Compleat Angler. Michelin-starred chef Atul's menus are fuelled by his love of traditional Indian cuisine and his dedication to using only the finest British ingredients.
The result is an innovative and unique style of authentic modern Indian cuisine offering a selection of deliciously distinctive creations. The tasting menu offers diners a fascinating selection of courses to linger over.
The jewel in the culinary crown has to be the legendary three-Michelin-starred Waterside Inn in Bray. Just 5 miles down the river from Windsor, there are plenty of riverboats to take you there and back, complete with champagne on ice for the picturesque journey.
Originally run by brothers Albert and Michel Roux, the Waterside Inn has been serving inspirational French food since 1972. Now run by Michel and his son Alain, the restaurant continues to be well renowned. With it's enviable location on the banks of the Thames, it is quite simply a world-class dining experience.
The Waterside Inn desserts, conceived by Alain, are particularly delectable, as befits the skills of a Master Patissiere. Passion fruit curd and caramel shortbread biscuit, lemon grass scented coconut ice-cream; White chocolate mousse served on a pink almond praline biscuit, gariguette strawberry sorbet; Warm rhubarb soufflé enhanced with raspberries. Or, unbelievably tempting, dive into Péché gourmand selon, a selection of six mouth-watering desserts created by Alain.
'Culinary alchemist' and self-taught chef Heston Blumenthal owns the multi-award-winning Fat Duck. Once voted the best restaurant in the world, it offers such delights as snail porridge and whisky wine gums. It holds three Michelin stars, plus celebrity chef Heston also owns two pubs in Bray. Check out the 15th-century Hinds Head (now with its own Michelin star) and the low-beamed 14th-century Crown at Bray.
Restaurants by the racecourse and the marina
Windsor possesses its own racecourse, naturally, and you can make a great day of it at the 1886 restaurant. This panoramic space overlooks the final furlong and winning post, giving a fantastic view of the racing in elegant and comfortable surroundings. Packages include a luxury à la carte menu, table reservation for the day, coffee and treats, Club enclosure admission ticket and car parking pass. Everything is there for you to enjoy.
If you're keen on sailing, the glamorous Racecourse Marina Windsor is right by the course. You can stroll around and admire the boats, and even purchase one from Cranchi Yachts. Conveniently, the highly-rated GOGOS Waterfront Restaurant at the marina offers delicious South African- themed cuisine, and a superb view!
From fabulous to funky – Windsor restaurants of all shapes and sizes
In Windsor itself, stay local for highly recommended Enzo's Trattoria, a traditional Italian restaurant serving delicious pizza and Italian food. Or try Antalya, renowned for its Mediterranean, Turkish, vegetarian and vegan dishes. Find both of these eateries in the super-quaint Peascod Street, Windsor.
Whilst browsing Windsor's shops, keep an eye out for the Test Kitchen Food Truck. Test Kitchen wins five stars from TripAdvisor for its fast fusion food and the burgers are, reportedly, 'epic'. The Scotch Bar under the Arches is recommended by many for a fun night out.
There really is something for everyone, from the fabulous to the funky – it's all there in and around Windsor.
Enjoy Windsor restaurants whenever you want to
You can sample the restaurants in Windsor and surrounding areas whenever you want with a luxury lodge at Racecourse Marina. We have a small selection of showhomes that are ready to go, or you can pick any available plot and customise your perfect holiday lodge.