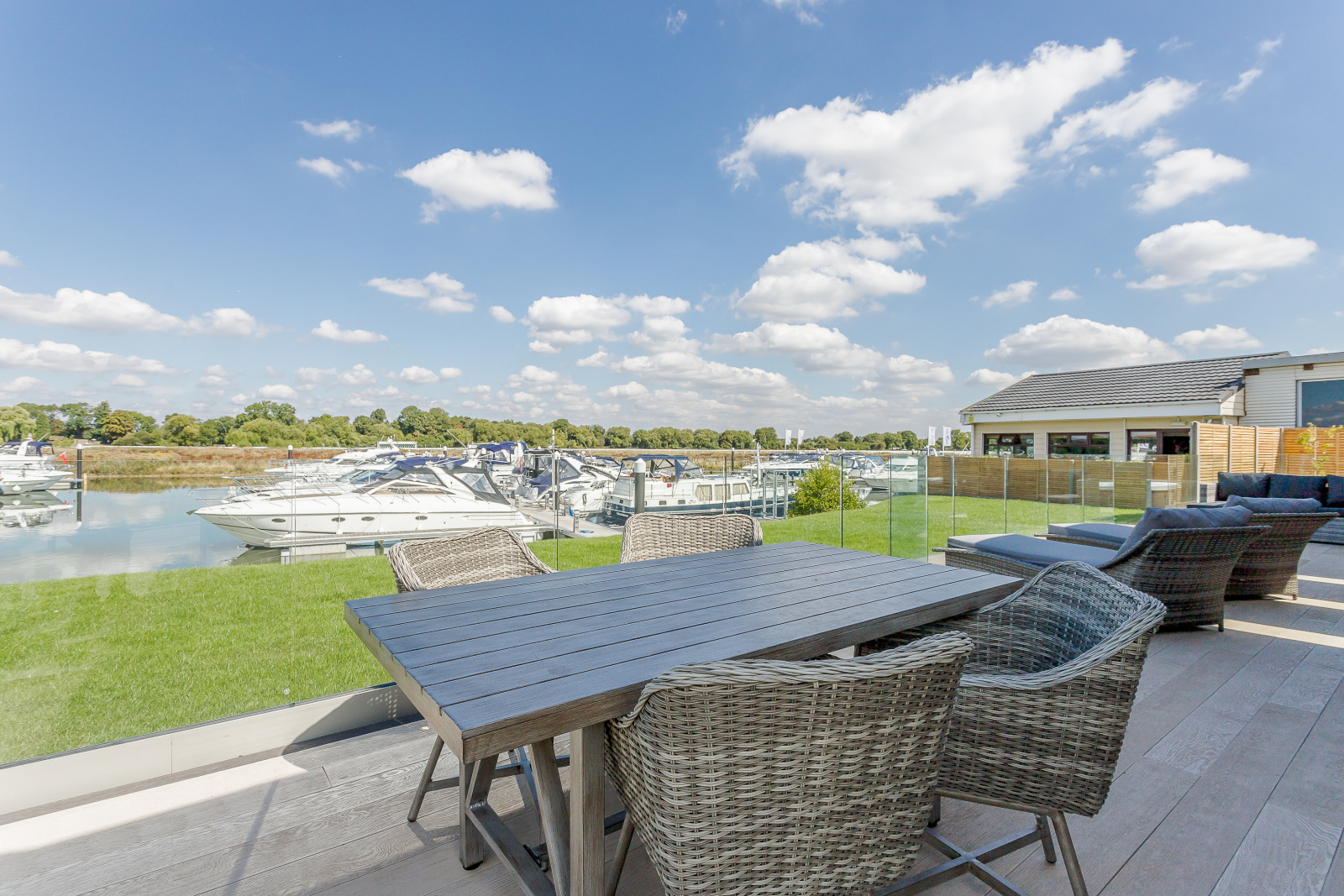 Making the most of the benefits of blue space
Who hasn't dreamed of waking to the sound of waves lapping the shore or a rush of river water passing by the window?
Who hasn't dreamed of waking to the sound of waves lapping the shore or a rush of river water passing by the window? Enjoying the great outdoors and interacting with the physical environment around you is good for your wellbeing, and whilst we all know about the benefits of 'green space', how much do we really know about 'blue space'?
Our planet is made up of around 71% water, and we live on an island so we're surrounded by the wet stuff. There's plenty of it to go around and there are endless opportunities to live on or near water, but what's more, there are plenty of health and wellbeing benefits that come with spending time in aquatic environments.
Proximity to 'blue space' – sea and coastline, rivers, lakes, canals – is associated with many positive benefits such as less polluted air and more vitamin D boosting sunlight, and people who live near water tend to be more physically active – and that's not only sailing, they walk and run more too.
A study by the University of Exeter found that people who live less than a kilometer (about two-thirds of a mile) from the coast are 22 percent less likely to have symptoms of a mental health disorder compared to those who lived much further away (50 kilometers, or 31 miles). While many studies have shown that getting out into nature, even for just 20 minutes, can improve your mood, this specific finding could make a big difference in helping a person's wellbeing.
We have the why, now for the how.
A sea view is the eternally popular choice, be that on the sea front in a coastal town or on the edge of a remote cliff, but there are so many other great options to explore. House boats can give you the best of both worlds – a permanent residence in a great location, right on the water, whereas canal boats give you the freedom to move on whenever the mood may take you, but unless you stump up for a permanent mooring (which you can only buy for a year at a time), you'll be a water nomad.
There are over 2200 miles of canals and rivers to explore in Britain, which means there's an abundance of waterside properties from which to get your aquatic fix, but be prepared to pay a premium – and that's only if you can get your hands on one in what is a very competitive market. You're not the only one who has discovered the psychologically restorative effects of water!
Perhaps you're looking for a weekend bolthole by the water to de-stress and unwind from the daily grind, in which case you could head to the Lake District or the lochs of Scotland to capture some splendid isolation. If you fancy somewhere close enough to the city that you can switch between two properties at will, or even a leisure base from where to indulge in your favourite outdoor activities, then a home on the banks of the Thames could be just the ticket – but be prepared to pay the big bucks for bricks and mortar in the most idyllic spots.
There are alternatives, however, such as luxury living enclaves right on the water's edge. One such exclusive development is Windsor Lodges at the Racecourse Marina in Windsor, just 30 miles from London. It is a brand-new exclusive development of 34, two and three-bedroom first-class lodges that have been designed to take advantage of the idyllic waterside location and incredible views, as well as their proximity to the city and the abundance of sporting and leisure activities on offer. It really is modern, luxury living with all the added benefits of 'blue space'.
So, if you want to positively improve your health, wellbeing and happiness, it's a simple fix, find a lovely spot and put down some roots.